Contact Santos Sinus Center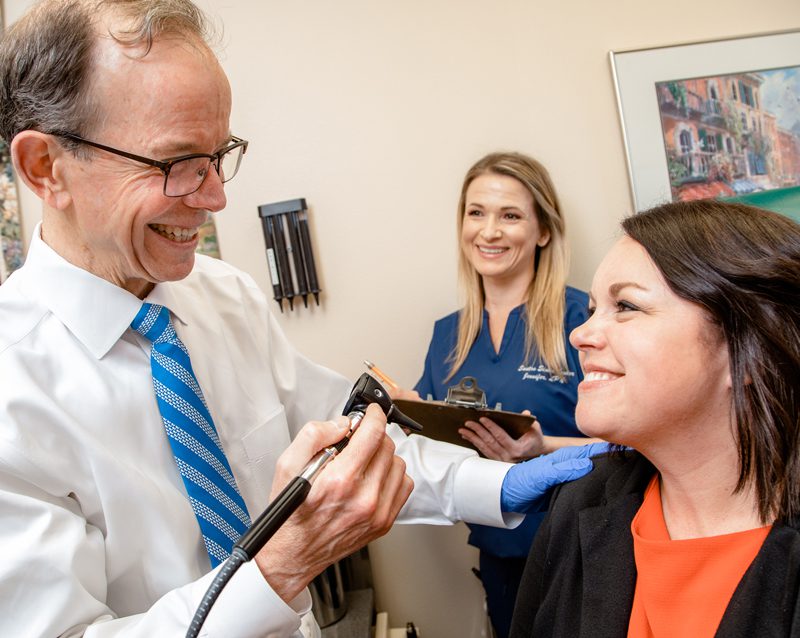 Our office is located within INTEGRIS Baptist Medical Center in the heart of Oklahoma City. 
We treat a wide range of conditions pertaining to ENT and head and neck surgery utilizing the newest, most advanced methods and technology available. 
Dr. Santos will start by conducting an in-depth evaluation of your history and issues to identify an individualized treatment plan with the lowest amount of risk and recovery time possible. Several of our procedures are conducted in-office for more comfortable, convenient, and affordable treatment.
Every member of our team is dedicated to providing the very best care to our patients. We are here to assist you with scheduling a visit, billing or insurance changes, or answer any questions you may have.
Call us at (405) 945-4325 to connect with a member of our patient services team.
Call today to schedule an appointment.